13 Apr

CHARLES AND KEITH SS' 18: GARDEN STATE

Charles & Keith has released Garden State – the campaign for Summer 2018. This campaign is a continuation of the Spring campaign with the same title. It is centred around the theme of mass media, and a scrutiny of its increasingly complex role in society. Taking an introspective gaze, it examines how external influences have the ability to shape one's reality. Based on the theme of new technologies, and their increasingly complex role in society, the campaign imagines the effects that social media and digital culture would have on us in the near future.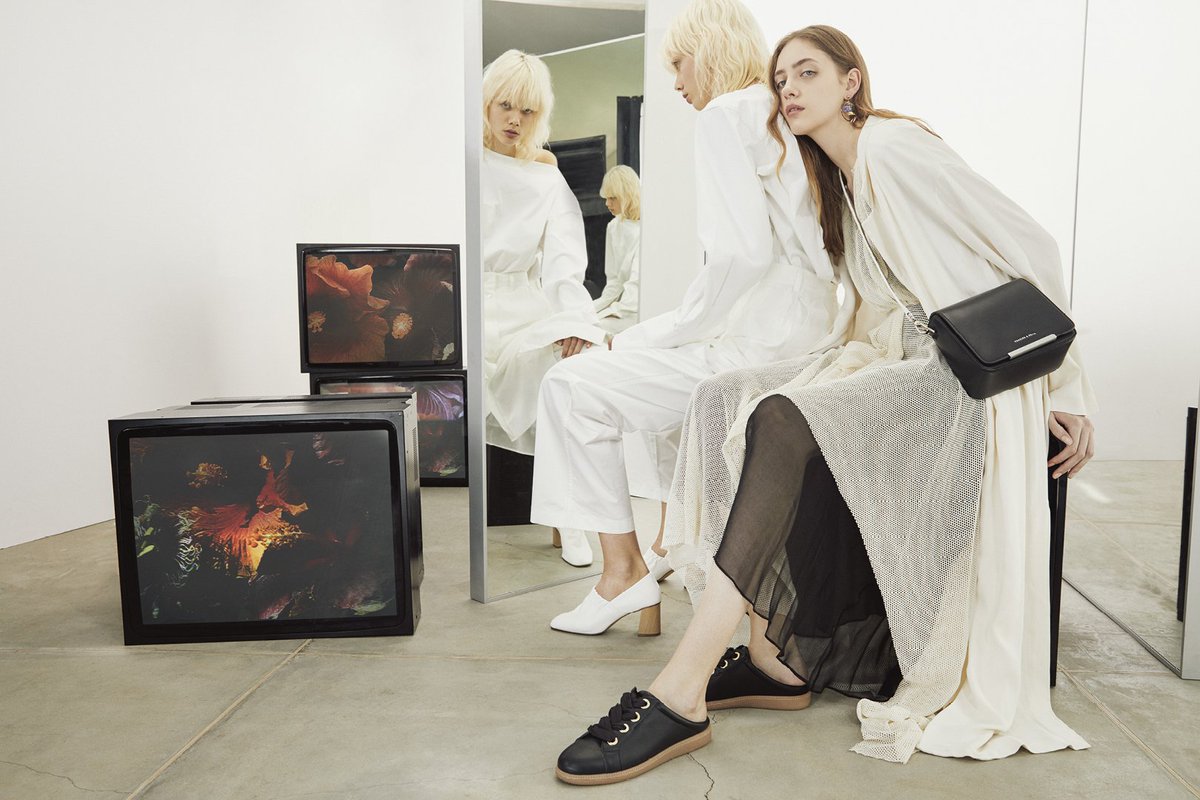 In the editorial, the models are pictured first, in a room filled with devices, before moving outdoors, and then finally, to a field of wildflowers. The mirrors in the background symbolise reflection and a new awareness of our growing reliance on technology. This awakening leads to a desire to head out into the great outdoors, as nature is seen as the cure to this dependence on our devices.
Photographed by Yelena Yemchuk, the optimistic and progressive concept behind the campaign inspires the generous use of black and white, futuristic metallics and clean, modern silhouettes found in the classic summer collection.
The product line-up consists of sneaker mules, leather glitter sling back sandals, tapered heel thong sandals and pint-sized crossbody bags- all designed with the warm and carefree summer months in mind.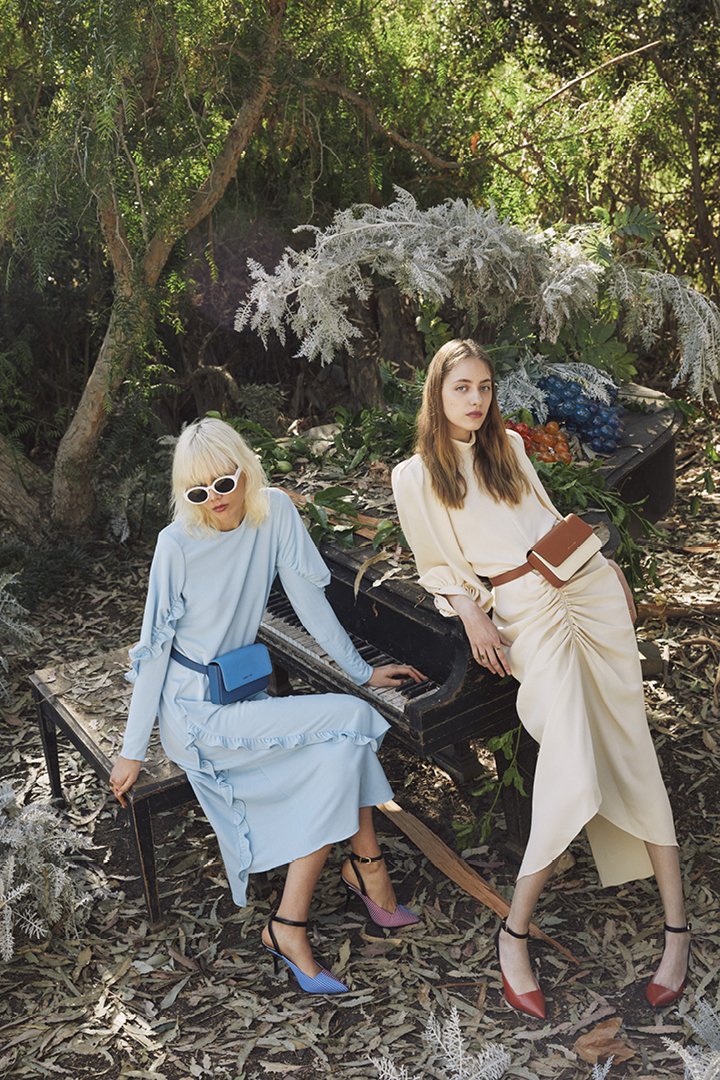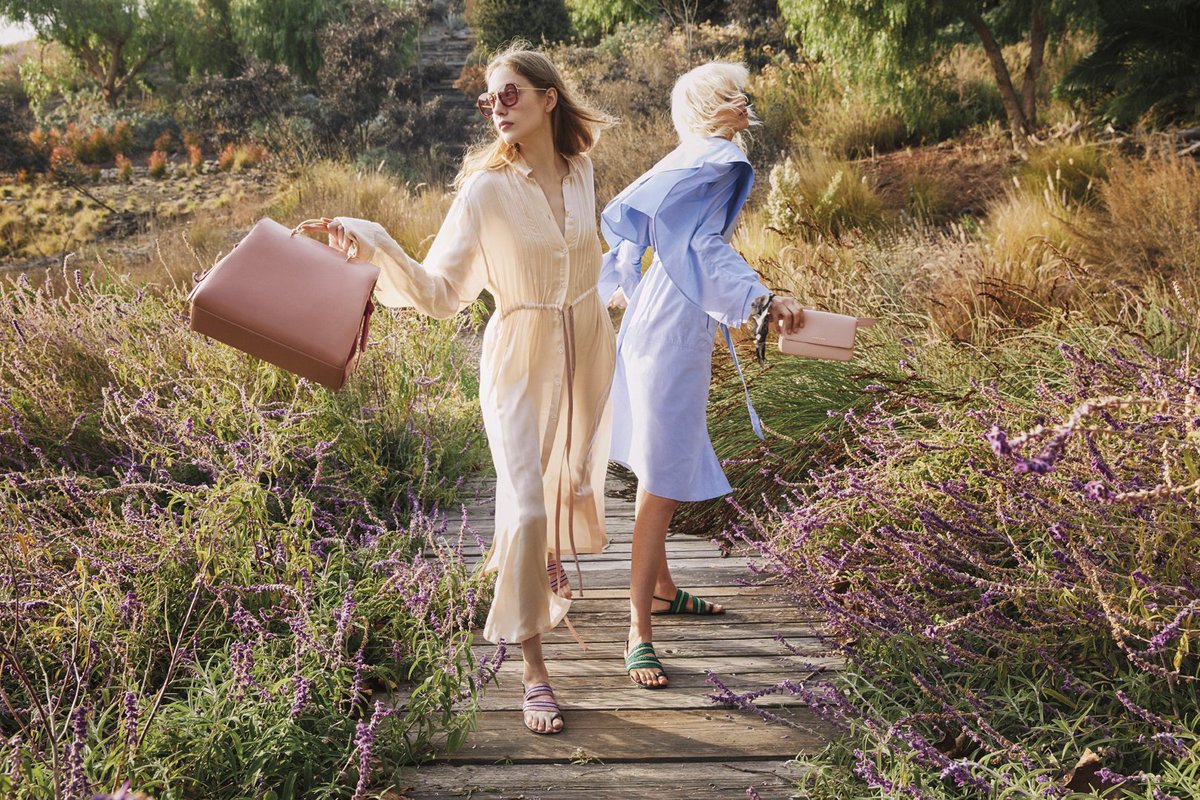 Photography & film: YELENA YEMCHUK | Models: LIA PAVLOVA & MARJAN JONKMAN