14 Apr

JENNIFER LOPEZ SET TO LAUNCH NEW COLLECTION WITH INGLOT

If there is one thing Jennifer Lopez is known for (apart from decades of beautiful music), it is her youthful skin and glow. Her glow is so popular that her perfume, first released in 2002 and has gone on to be very successful and has paved the way for other fragrances by JLO.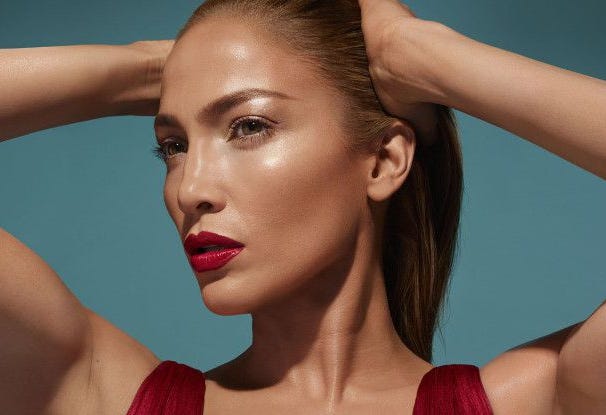 JLo has taken this a step further by sharing her gift with all of us and we could not be happier. Jenny from the block just announced that she will be launching a massive makeup collection of 70 items with Inglot Cosmetics on April 26th, 2018.
Jennifer Lopez is not a newbie in the cosmetic industry as she has been working with L'Oréal Paris for years (and she's sold hundreds of millions of dollars worth of fragrances like Glow) and Inglot is famous for making killer products for an affordable price.
The news was shared on Social Media by Inglot and Jennifer Lopez with a beautiful campaign picture that lets us know we have an awesome red lipstick and highlighters to look forward to.
Although no products have been announced yet, Trend Mood have reported that the line will contain an eyeshadow palette, bronzers (Boogie Down Bronze), highlighters ( with Livin' the Highlight being one of the shades), powders, lipsticks, mascara, sculpting powder, lip gloss and much, much more.
The most expensive item from the collection, the build-your-own customizable palette, is priced at $49. Everything else retails from $8.50 to $26.
The Jennifer Lopez Inglot collection will be available on  April 17th, 2018 (for pre-sale) and April 26th, 2018 at inglotusa.com and jenniferlopezinglot.com. You can also purchase the items at Inglot's 755 global freestanding doors and 25 Macy's stores in the United States.
We are muy emocionado about JLoXInglot and cannot wait for the collection to launch.